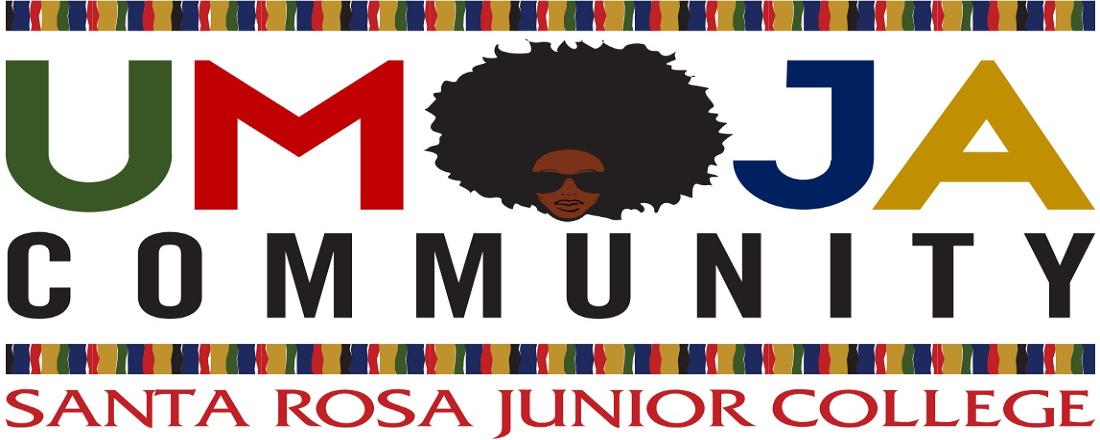 ABOUT SANTA ROSA JUNIOR COLLEGE UMOJA LEARNING COMMUNITY 
Santa Rosa Junior College's Umoja Community comprises of instructors, counselors and program staff providing a variety of tools and resources to help students achieve their goals. 
Click here to join our community today
Umoja provides an opportunity for students to connect with other students, link with mentors and have the help of our dedicated faculty and staff.
Our community advocates include:
100 Black Men of Sonoma County

Community Baptist Church

NAACP of Sonoma County

Sonoma County Black Chamber of Commerce

SRJC Black Students' Union 
Umoja is a one year learning community focused on enhancing the cultural and educational experiences of African American and other students. 
Upon successful completion of the learning community, you will have completed your college-level English (ENGL 1A) along with two general education (GE) courses in counseling and history.

You will have a dedicated team of instructors, counselor, instructional assistant, and peer tutors to support you.

You will make friends, be part of a community, go on field trips, and engage in on-campus activities.
We are one community, one family, join us today by clicking here and completing our interest form.